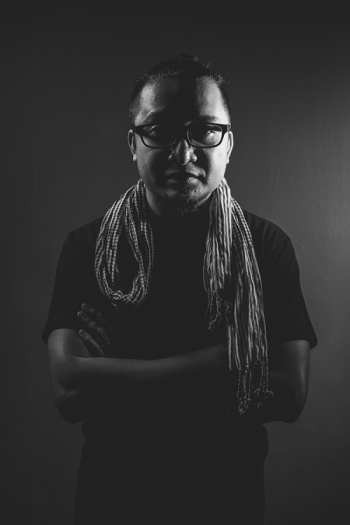 Professional Assignment Photographer
Documentary Photo / Reportage / Documentary Portraits
Based in Kuala Lumpur and his major interests are Portraits and Documentary.
He's a self-thought photographer and has been professionally in the industry
since 2006.
With the knowledge and skills, he'll be able to work with any kind of cameras,
gears and limitations. Calling himself a "minimalist photographer". Once a
outdoor/extreme activities enthusiast then get involve in music and singing
industries and now a professional photographer.
Bronze and Silver Award Holder from The Duke of Edinburgh's Award Skills and
Leadership Program (Rakan Muda, Award for Young People), Level 2 Certificate
in Outdoor Recreation Trainer, "The Penghulu" of AKAR Shah Alam Art
Movement, Product Designer for DEKADE Gear Malaysia (a local camera bag brand)
and a Official Photographer cum Lead Investigator for Paranormal Investigators
Reality TV Program / Online TV Program.(SEEKERS/SEEKERS Underground/
Paranormal Underground /Members of Legacy Paranormal Malaysia).
"freeze the moments to remain the memories"
Visit my Social Media account to know the latest news about me and my new artworks